Over 40 Years of Experience
Working with huge companies like HP can present many challenges. With so many customers to serve, getting the answers you need in a timely manner can be difficult. When you depend on Cnetics, we make things easy. Our company started working directly with HP in 1991, and since then, we have helped universities, colleges, technical schools, county governments, and other organizations with the implementation, installation, and management of computers, tablets, and printers.
We provide our clients with pre-sales consulting, evaluation units, configuration advice, order processing, tracking, state contract quotes, and access to HP resources.
Whether you have technical or business-related questions, we can answer them. The average employee at Cnetics has over twenty-five years of experience in the industry. With our expertise and knowledge, we can help save you time by providing custom solutions to your unique problems. Our experienced and highly trained staff gets you the information you need when you need it.
Trusted Partner
As your single point of contact for HP and HPE products, you can trust that any quote, price, or information we give to you is up-to-date and verified by HP Inc. and Hewlett Packard Enterprise. We're not only there to assist before a sale, but we're also there for you afterward. If any issues arise, don't hesitate to call us. We're more than happy to make a call on your behalf. Whether it's to a post-sales engineer or to an HP executive, trust us to find the right person to solve your problem.
Over 40 Years of Experience
Our Beginning
Cnetics Technologies was established in 1997. Prior to that Cnetics was a part of Scientific and Business Minicomputers (SBM) which was founded in 1978. Cnetics operates with one goal in mind—to simplify the process of selecting, implementing and supporting technology. We started out as a small, Georgia-based company with humble beginnings.
In the late 1970s, the Georgia Board of Regents approached several companies seeking to develop a new fund accouting system for their colleges and universities. Out of all the companies we were the smallest. We bid on the project, but to our dismay, a bigger technology company was chosen. Months later, they failed to deliver, so the Board turned to the next biggest technology company. They, too, failed. And so, the Board decided to call us to see if we could successfully complete the project.
As a smaller company, we used every resource at our disposal and eventually proved ourselves as a partner that the Georgia Board of Regents could trust.
How We Work
Creativity, intuition, and ingenuity have always been the driving forces in technology. It's no different at Cnetics. Whether we're helping you with a purchase order for classroom computers or answering questions about a printer installation, we're always looking for ways to improve our business model.
Our Family Values
Cnetics has its roots in the family. Our parent company, Scientific and Business Minicomputers, was founded by the Thornton family in 1978. SBM provided cutting-edge technological solutions while simultaneously building long-lasting relationships with its clients that were based on trust, loyalty, and respect. As a business, we wanted to instill those family values into our company culture so that when clients worked with us, they knew that we were in it for the long haul.
We stand behind the products we sell and the information we give to our clients. A mutual sense of trust and respect is essential in creating long-term relationships. And that goes for both clients and employees.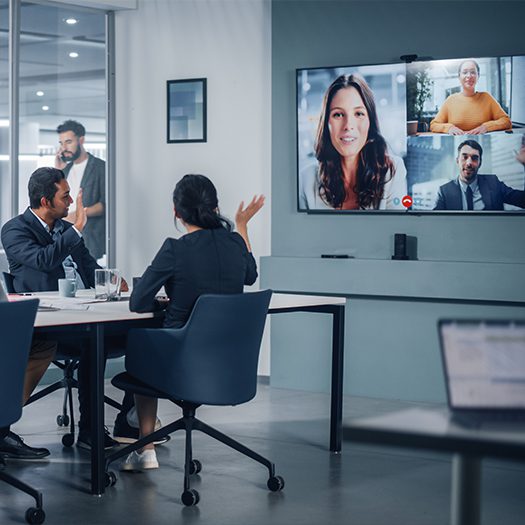 How We Got Our Name
People always ask us how we came up with our name and how do you say it. Phonetically, it's pronounced "see-net-ix." Family lore says that the "c" comes from "computer," the "net" comes from "networking," and the "ics" from "integration" We don't have a better story, so we're sticking with that one.
What's in Our Future?
Innovation, creativity, and the continual advancement in technology are what we focus on. Bringing in new products and thinking of new solutions to problems that plague our clients are what keep us motivated.